Chestnut hearts
Hooray! It's that time of year again! Come autumn and the first chestnuts, they turn up again displayed in the various cakeshops. Up and down the country, they seduce people with their delicate chocolate, sweet cream and - the most important part – soft chestnut filling: chestnut hearts!
Our recipe for chestnut hearts (makes 8-12):

1 kg chestnuts
200 g icing sugar
3 dspn rum
250 g cooking chocolate or chocolate coating
200 ml fresh cream
2 dspn sugar

Cook chestnuts for around 50 minutes in a pressure cooker, peel and press through a potato ricer. Knead with icing sugar and rum and shape into smallish hearts. This works better when you put 2 short rolling pins together and taper the ends on one side to make the point of a heart.

Meanwhile, melt the chocolate in a bain marie, dip the points of the chestnut hearts in it and leave to cool on a piece of baking parchment. Then scrape out some of the chestnut mixture at the top, fill with whipped cream and place a dollop of cream on it. Decorate the cream with chestnut 'rice'.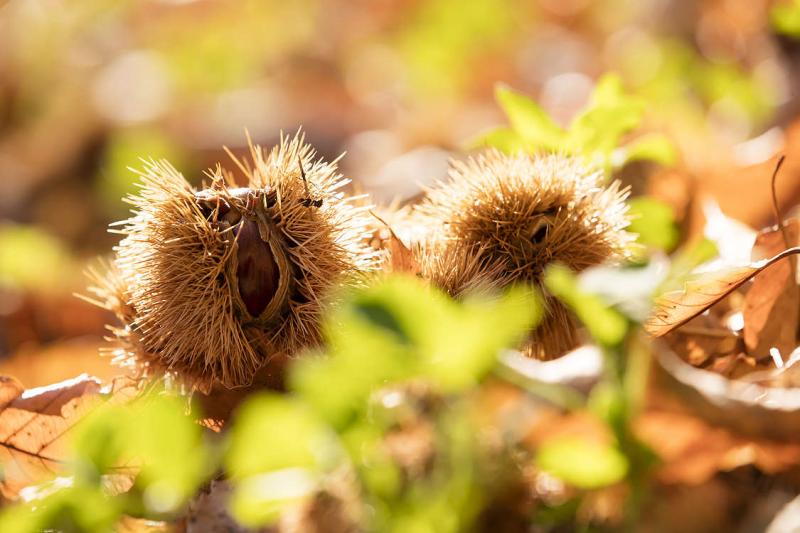 To the News overview