Authenticity true to itself
A tradition which we live
The Adria Hotel is a meeting place for people and the history that has shaped Merano and our house. Our guests will not only enjoy a well-deserved holiday, but also take a trip back in time. Breathe in the history around you. From the origins of Art Nouveau, when the hotel was called "Austria", passing through the drama of the First World War which also involved the hotel acting as a military hospital, until today's Adria, the walls of the house were always the same. The details of this long history are scattered throughout the rooms and corridors. All carefully preserved, restored and refreshed, because we know what values they hold and we take immense pleasure in sharing them with you. Contemporary tastes are only permitted if they complement the spirit of the time. We don't chase fashions, we look for authenticity.
We believe in the value of hospitality endeavour to preserve it with commitment and passion. We're waiting to welcome you.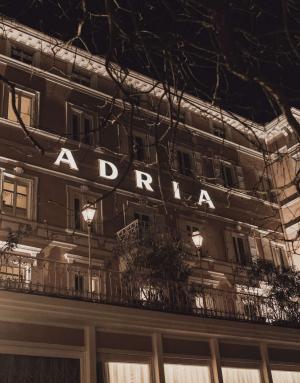 Unique. Hotel Adria in Merano.