This way South Tyrol is even more fun
Inclusive services for more holidays
Adria breakfast & more
Vast Adria vitality breakfast buffet
Tea bar in the Beauty Farm
Dine around and special dinner menu for Adria guests

Everyone should be free to choose where they want have dinner. There are many excellent restaurants and typical Italian "trattorie" in Merano that you shouldn't miss either! We would love to recommend some of our culinary tips to you!
Adria Services
South Tyrolean crime stories corner, South Tyrol guide and non-fiction publications in the library
Your personal pillow menu for a better sleep
Adria rental umbrella
Free Wi-Fi
Relax
Free use of the large indoor pool (29°C)
Free use of the pool pavilion with 4 different saunas, relaxation room and Kneipp basin.
Wellness bag with bathrobe and sauna and bath towels. We kindly ask you to bring your own bathing slippers; we doing our part to protect the environment and prevent ½ ton of waste that is caused annually by disposable slippers alone.
Adventures
Rental of bicycles and rucksacks
Transfers to a hike along the irrigation channels
Greenfee reduction and guaranteed tee-off times at the Merano/Passiria golf course.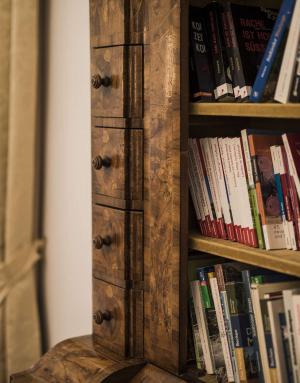 Discover the Merano original in many ways.