Local products at Hotel Adria
REGIONAL ENJOYMENT
Our appreciation for regionality and high-quality food is deeply rooted in our corporate philosophy. We attach great importance to working closely with local suppliers and partners. Sustainability, organic and regionality are principles we live by.
Start the day with our exceptional breakfast - enjoy full of energy without having to cut back.
Natural pleasure from own harvest
We are proud to have four own bee colonies in the herb garden of our partner hotel 'Park Hotel Mignon'. There they produce fragrant flower honey of the best quality. Spread it on warm rolls, mix it into your muesli or simply enjoy it pure - the taste of our regional honey specialty will delight you.
Sustainable enjoyment
We source our bread supplies from the renowned Schmiedl Beck, a master of reduced indulgence who relies on high-quality and natural ingredients. The bread is made according to traditional craftsmanship with home-grown natural yeast and a long dough process - for an incomparable taste experience and your personal well-being.
The jams come from the renowned Seibstock Manufaktur in Martell. The manufactory runs its own production in the picturesque Martell Valley as well as in the cultivation areas of the Stilfserjoch Nature Park.
For the ultimate taste experience, we rely on premium green coffee to give you a powerful start to the day. Thanks to our partnership with 'Alps Coffee' by Schreyögg we can offer you excellent coffee quality.
We obtain our cheese specialties `from` the cheese dairies Algunder Sennerei and Capriz.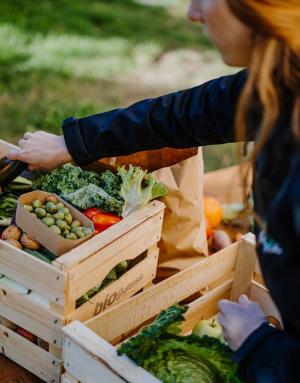 Start the day with the taste of the region.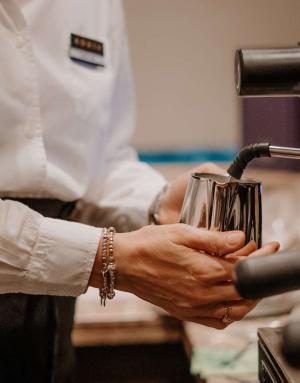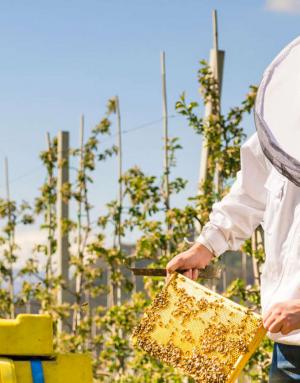 Sustainable, fresh and directly `from` South Tyrol
Our fruit and vegetable supply is done in collaboration with Bioexpress, a dedicated `group` of South Tyrolean farmers who are committed to the organic cultivation of fruit and vegetables. Through direct distribution, we can offer you a diverse selection of delicious organic fruits and vegetables grown with care and passion.
The aromatic berries thrive at an altitude of 1200m on the Hinterrainerhof in Hafling. Every day the Reiterer family devotes itself with dedication and care to the work on their farm to offer you unique berries of the highest quality.
Meat & milk `from` the region
For our sausage and meat products, we rely on direct delivery `from` the Siebenförcher family butcher shop. With every bite you can feel the high quality of these products.
100% South Tyrol is also in our dairy products. Yogurt and milk `from` Milchhof Meran contain a piece of our homeland and let you discover the pleasure of naturalness.
A touch of home in every glass
Immerse yourself in the diversity of local wines, which are given a special touch by their geographical location. With us you will find authentic drops that reflect the uniqueness of our region.
Another highlight of our beverage selection is the refreshing Merano Mineral Water. Enjoy the pure taste of the clear water, which comes directly `from` the springs of the picturesque Merano area.
For beer lovers, we have the incomparable Forst beer ready, brewed in the picturesque mountains of South Tyrol. Or discover our selection of craft-brewed, non-alcoholic craft beer `from` Freedl and refreshing fruit juices `from` Zipperle. Every sip promises you a piece of unadulterated enjoyment `from` our homeland.