Mindful-Drinking
Alcohol-free craft beer and delicious cocktails. Enjoyment without alcohol is one of THE wellness trends of 2023.

In the small distillery Edition Dunkel, Jo Dunkel tinkers with idiosyncratic creations. Since 2020, the career changer has been experimenting with unusual combinations.

The Hotel Adria has immediately included the new cult drink in its favourites of the Adria Bar.
To distil a distillate that does not follow any common models and that also provides a satisfying drinking experience without the wonderful flavour carrier alcohol - this challenge was the trigger and stood at the beginning of the odyssey that lasted more than two years, which finally led to the recipe of LAIN&FÜM over many stations, accompanied by friendly and professional support, also from masters of the trade.

LAIN&FÜM is not just for mixing cocktails and drinks. Thanks to its strong aroma, it can be used like a spirit - even in combination with alcoholic drinks. It also sets unexpected new accents in the kitchen.

LIKE A WALK IN THE WOODS
13 ingredients from the forest and its immediate surroundings and the smoke of juniper wood give it a unique, slightly smoky aroma and to keep it that way, the distillate is only coarsely filtered and comes slightly cloudy in the bottle. Only high-quality products from sustainable cultivation are used. Some of it is home-grown or carefully collected in the nearby Lange Erlen or the Grisons mountains.
No sugar, flavourings or preservatives.

Great recipes with the cult drink can be found here.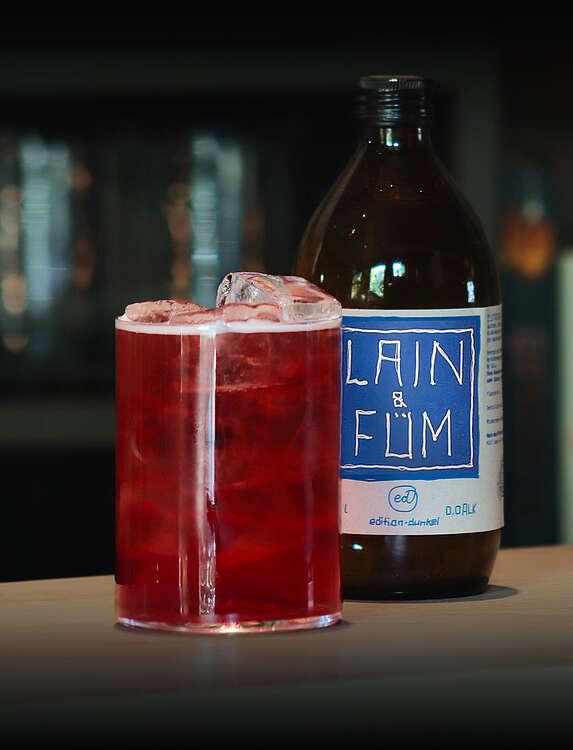 To the News overview