Gsund - a unique wellbeing treatment for you
GSUND Belvita Treatment: The unique wellbeing treatment for you
Pure South Tyrolean products. Local medicinal herbs and essences, oils and the active agents they contain, are used in connection with clean South Tyrolean alpine source water. Medicinal herbs known from herbology like St. John's Wort, night-candle, alpine rose, arnica and mountain pine, develop their health and beauty stimulating effect during this agreeable treatment.
The GSUND Belvita Treatment created by Piroche Cosmètiques is made up of various massage and pack techniques, which integrate the whole body and start off with a comfortable and stimulating foot bath.
Feet and legs are especially spoiled during the GSUND Belvita Treatment. The reason is their importance for the overall health condition and the fact, that guests of the Belvita Leading Wellnesshotels South Tyrol mainly spend their holidays skiing, hiking, climbing, cycling, golfing, and in other active ways.
From 17 june the guests of the Belvita Hotel Adria can enjoy this unique treatment in the SPA.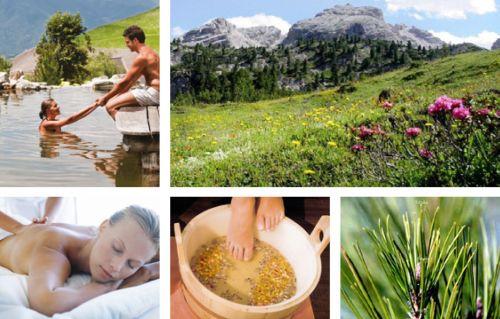 To the News overview